Beskrivelse
S2016 Fish Finder 16″:
S2016 Dedicated fish-finder with Broadband Sounder™ module and CHIRP technology. 16″ Widescreen LCD display
Part Number: 000-12187-001
Veil pris kr 32642.00
Tilbud kr 28.999,-
Key Features
The Simrad S2016 Fish Finder combines a Broadband Sounder™ module with CHIRP technology, 16-inch widescreen display for an extensive on-screen history, and intuitive keypad-driven operation. Robust and offering both bracket and flush-mount installation options, the S2016 was designed to meet the need for a dedicated fish finder display aboard coastal and offshore fishing vessels.
• Dedicated fish-finder with integrated single-channel Broadband Sounder™ module and CHIRP technology
• High depth penetration and ping speed
• Vertical heave compensation (HS60 or HS70 required)
• 16-inch 1366×768-pixel high-definition widescreen LCD
• HDMI output for mirrored secondary display
• See clearly with White Line, White Marker, and Colour Erase features
• Simple operation with 8 direct-access menu keys
• Bracket and flush mounting options (bracket included)
• Full-sized SD card slot for logs and software updates
• Ethernet, NMEA0183 & NMEA2000 connectivity. Full ethernet networking avaliable via RTM-2 Software Update. June 2016
Integrated Broadband Sounder™ Module The S2016 includes an integrated Broadband Sounder™ module with plug-and-play transducer port, compatible with Simrad and Airmar transducers equipped with blue 7-pin connectors. Adapters are available to allow easy and cost-effective retrofit of existing Simrad, Airmar, and other third-party transducers.
CHIRP Technology
The S2016 includes CHIRP technology, which utilizes frequency-swept sonar pulses to deliver higher resolution, improved target separation, and greater image clarity than traditional sonar at all depth ranges. Simrad technology makes CHIRP available not only on special-purpose CHIRP transducers, but also via traditional single-frequency transducers. Vessels with a suitable transducer already installed can add CHIRP technology simply by installing an S2000-series Fish Finder, offering an extremely cost-effective upgrade.
Vertical Heave Compensation
Heave compensation eliminates the vertical effects of wave action from sonar depth measurements, enhancing the accuracy and consistency of bottom tracking in rough conditions. This feature requires a compatible NMEA 2000®-connected satellite compass such as the Simrad HS60 or HS70 to provide real-time heave data.
16-inch Widescreen Display
With a high-definition 16-inch LCD in widescreen format, the S2016 offers a combination of excellent vertical detail and a lengthy on-screen echosounder history. This reduces the operator's need to zoom or scroll, while allowing easy backtracking to promising areas.
White Line, White Marker and Colour Erase
The S2016 Fish Finder offers a range of features to quickly and easily adjust the on-screen image to suit the task at hand. White Line clearly separates the water column from the bottom with a high-contrast white line, for enhanced bottom visibility. White Marker allows any user-selected colour from the fish finder image to be replaced with high-contrast white, highlighting specific sonar echoes corresponding to fish or other targets of interest. Colour Erase allows any selected colour to be blended into the background, eliminating unwanted noise or unimportant features from the display.
Keypad Operation with Direct-Access Menu Keys
The S2016 is operated by an integrated keypad and rotary dial. Direct-access menu keys beside the display provide intuitive control of on-screen menu options, for one-button access to key settings and features. With reliable, long-life operation and clear tactile feedback, the S2016's large buttons are suitable for use in rough seas, while travelling at speed, and with wet or gloved hands.
Rugged Design with Flexible Mounting Options
The S2016 may be flush-mounted, ideal for installation aboard new vessels. Alternatively, the included gimbal bracket is well suited to outside installations or pilothouse refits. With watertight rear connectors, the S2016 is IPX7 water-resistant from all sides, in either flush- or bracket-mount installation.
Networking & Expansion
The S2016 includes Ethernet connectivity to share sonar data with other Simrad systems including NSO evo2 and NSS evo2 multifunction displays. The S2016 may also be used as a dedicated fish finder display for NSS evo2 systems, receiving sonar data from an NSS evo2 display's built-in Broadband Sounder™ module. Other devices may be networked via the S2016's NMEA 2000® and dual NMEA 0183® ports, enabling additional functionality such as waypoint marking and sharing with compatible devices * Simrad Commercial S2009 and S2016 products currently only support limited Ethernet networking capabilities to Simrad BSM-2 and BSM-3 sounders. Full Ethernet networking to the Simrad line of Displays and ECDIS, as well as the SonarHub sounder module will be implemented in the RTM2 software release expected delivery June 2016.
HDMI Output for Display Mirroring
An HDMI output gives the option of a secondary monitor mirroring the S2016's primary display, allowing fish finder data to be made visible at two separate stations or duplicated on a larger bulkhead-mounted screen. The S2016 is compatible with Simrad MO-series marine monitors, and other standard HDMI-capable displays.
Sonar Log Recording – ciBioBase and Insight Genesis Compatible
The S2016 is capable of recording sonar history to a full-sized SD memory card, which may be easily inserted and removed via a waterproof access hatch on the front panel. Recorded sonar logs may be used with the cloud-based Insight Genesis™ service to create custom fishing charts, or BioBase GIS software to create detailed aquatic bathymetric and vegetation maps for survey and research purposes.
Display
Display Resolution 1366 x 768
Display Type 16-inch LED-backlit Colour TFT LCD
Brightness 400 cd/m2
Display Size 16-inch widescreen
Overview
Echosounder Max Depths 3,000 m / 10,000 ft (transducer-dependent)
Echosounder Transducers
Standard Broadband and single-channel CHIRP Transducers
Echosounder Frequencies
CHIRP 28-38 kHz, 40-60 kHz, 85-145 kHz, 130-210kHz, Broadband 28kHz, 38kHz, 50kHz, 83kHz, 200kHz
Output Power [kW] 1 kW RMS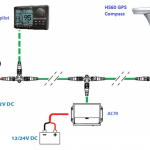 Technical/Environmental
Water Resistance IPX7
Product Width 455.5 mm / 17.93 in
Product Depth 82.3 mm / 3.24 in
Product Height 260.1 mm / 10.24 in
Power
Power Supply (Supply Voltage) 10.8-31.2 V DC
Power consumption 20 W
Connectors
Connectors 2x NMEA0183, 1x NMEA2000, 1x Ethernet, 1x HDMI output, Power
Other
Other Features 38 languages supported (some via language packs)
—————————————————————————
Utstyr til ekkolodd, proff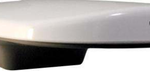 HS70 GPS COMPASS
The HS70 GPS Compass provides a high-accuracy, non-magnetic heading source (Non-IMO).
Experience superior navigation from the accurate heading and positioning performance available with the HS70 GPS compass. The HS70 uses SBAS (WAAS, EGNOS, MSAS, etc.) for differential GPS positioning, providing a low cost and highly effective heading and position based smart antenna.
The rugged and low profile enclosure provides two multipath-resistant antennas for accuracy, portability and simple installation. The smart antenna – measuring only a revolutionary 40cm/16" – mounts easily to a flat surface or pole. The stability and maintenance-free design of the HS70 provides traditional GPS positioning and heading at a low cost.
Main Features
• Provides heading, positioning, heave, roll and pitch
• SimNet/NMEA2000 or NMEA0183 communication
• All in one antenna cable – No black box needed
• Excellent in-band and out-of-band interference rejection
• 0.75 degree heading accuracy in amazingly small form factor
• Extremely quick time-to-first-fix
• Differential positioning accuracy of 1.0 m, 95% of the time
• Integrated gyro and tilt sensors deliver fast start- up times and provide heading updates
• during temporary loss of GPS
• SBAS compatible (WAAS, EGNOS, MSAS, etc.) and optional external differential input
• COAST™ technology maintains differentially- corrected positioning for 40 minutes after loss of differential signal.
Technical/Environmental
• Humidity 100% non-condensing
Power
• Power Consumption 3 W nominal
• Power Supply (Supply Voltage) 6 to 36 VDC
• Grounding Isolated to enclosure
• Communications Baud Rates 4800 (NMEA0183) Data I/O Protocol
• NMEA 0183 NMEA2000 SimNet
• Serial Ports One RS232 one CAN
• GPS Navigation
• Rate of Turn 90?/s maximum
• Receiver Type L1 C/A code with carrier phase smooth
Veil kr 21698.75
Tilbud kr 18.999,-
—————-
000-12308-001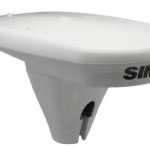 HS60 GPS COMPASS
Veil kr 9.498.75
Tilbud kr 7.999,-
Simrad HS60 is a low cost GPS compass.
Key Features
• Provides heading, pitch, roll, heave and position
• Excellent in-band and out of band interference rejection
• 2° (RMS) heading accuracy in an amazingly small form factor
• Integrated gyro and tilt sensors deliver fast start- up times and provide heading updates during temporary loss of GPS and satellites
• Differential (SBAS) position accuracy of 1 m RMS
• Accurate heading for up to 3 minutes during GPS outages
• Offered as NMEA 2000 version*
*NMEA 2000 cable is not included
Key Features

• Low cost GPS Compass
• The most price competitive Simrad GPS Compass solution to date
• HS60 GPS Compass which will replace both Fluxgate compass and GPS antenna
• Supplies as a standalone system with mounting accessories
• Easy to install with NMEA 2000 cable (cable is not supplied)
• HS60 can supply True Heading messages on NMEA 2000 BUS
• Can be connected to GN70/MX610/MX612 GNSS Navigation systems via NMEA 2000 BUS
• Provides heading, pitch, roll, heave and position
• Excellent in-band and out-of-band interference rejection
• Accurate heading for up to 3 minutes during GPS outages
Technical/Environmental
• Product Length [mm] 259 mm / 10.2 in
• Operating Temperature -30 °C to +70 °C (-22 °F to +158 °F)
• Operating Temperature Stored -40 °C to +85 °C (-40 °F to +185 °F)
• Product Width 129 mm / 5.1 in
• Product Height 45 mm / 1.8 in
• Product Weight 0.42 kg / 0.9 lb
Other
• Humidity Range [rh] 100% non-condensing
• Compass Safe Distance [mm] 300
• Information
• Picth/Roll Angle 2° (RMS)
Power
Power Consumption 3 LEN
• Communications Data I/O Protocol NMEA 2000
GPS Navigation Heading Accuracy 2° (RMS) Heading Fix < 10s typical (valid position) Rate of Turn 90°/s maximum Receiver Type GPS L1 Compass Networking Connectors Connectors NMEA 2000 Connector: 5 Pin Male Micro Connector
————————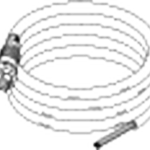 000-11247-001
Touch Monitor / NMEA 0183 serial cable
NSO evo2 NMEA0183/Touch Monitor serial cable 2 m (6.5 ft) Eight core cable. Four for NMEA0183 and four for RS422 serial. Also for R2009 NMEA 0183 Serial cable
Veil kr 199.00
Tilbud kr. 175,-
——————-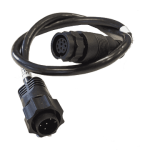 000-13977-001
9 TO 7 PIN XD adapter for Airmar XID CHIRP XDCRS
9 TO 7 PIN XD adapter for Airmar XID Transdcuers. Allows XSonic 9 Pin Transducers with XID to connect to a legacy 7 pin echo sounder module
Veil kr 332.00
Tilbud kr 299,-
———————-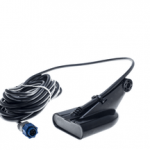 000-10977-001
HDI SKIMMER XDCR 50/200 455/800KHZ
HDI Skimmer® transducer 50/200/455/800kHz with built in temp. Includes mounting bracket and hardware.
Veil kr 2823.75
Tilbud kr 2.499,-
HDI Skimmer® Transducer
Hybrid Dual Imaging™ (HDI) transducer (50/200/455/800) – The power of two award-winning technologies — Broadband Sounder PLUS Exclusive DownScan Imaging™ — combined to provide the best-possible view beneath your boat.
Transducer Specifications
• Frequency 50/200/455/800 kHz
• Temperature Sensor Yes
• Mounting Style Transom Mount
• Elements 2
———————–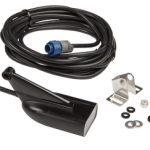 000-10976-001
HDI SKIMMER XDCR 83/200 455/800KHZ
HDI Skimmer® transducer 83/200/455/800kHz with built in temp. Includes mounting bracket and hardware. Cable Length 6m (20ft)
Veil kr 1.509.00
Tilbud kr. 1.299,-
HDI Skimmer® Transducer
Hybrid Dual Imaging™ (HDI) transducer (83/200/455/800) – The power of two award-winning technologies — Broadband Sounder PLUS Exclusive DownScan Imaging™ — combined to provide the best-possible view beneath your boat.
• Frequency 83/200/455/800 kHz
• Temperature Sensor Yes
• Mounting Style Transom Mount
• Elements 2
——————-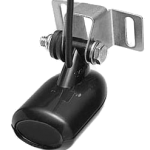 000-0106-72
HST-WSBL
HST – WSBL 83/200 kHz transom-mount skimmer depth/temp – blue 7 pin connector
Veil kr 779.00
Tilbud kr. 699,-
—————–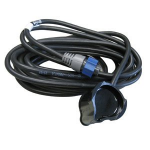 000-0106-73
PD-WBL
PD – WBL 83/200 kHz shoot-thru or trolling-motor mount skimmer depth
Veil kr 949.00
Tilbud kr. 859,-
——————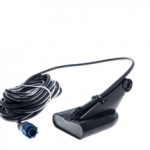 000-0106-77
HST-DFSBL
HST – DFSBL 50/200 kHz transom-mount skimmer depth/temp – blue 7 pin connector
Veil kr 1609.00
Tilbud kr. 1.499,-
——————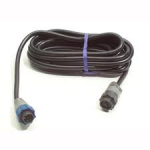 000-0099-94
Tdcr Ext. Cable 20 ft
XT-20BL 20ft blue 7 pin transducer extension cable
Veil kr 509.00
Tilbud kr. 459,-
——————-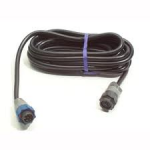 000-0099-93
Tdcr Ext. Cable 12 ft
XT-12BL 12ft blue 7 pin transducer extension Cable
Veil kr 509.00
Tilbud kr. 449,-
———————-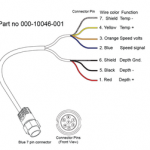 000-10046-001
Tdcr Adap. Cab 7-BW
Adapter cable, 7 pin BLUE to bare wires
Veil kr 259.00
Tilbud kr 229,-
———————-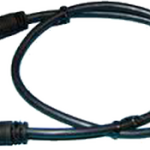 000-0119-88
N2KEXT-2RD – 0.61 m (2-ft) NMEA
N2KEXT-2RD – 0.61 m (2-ft) NMEA 2000® cable for backbone extension or or drop cable to connect an additional network device
Veil kr 311.25
Tilbud kr. 279,-
——————–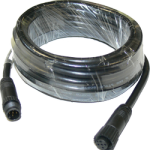 000-0119-86
N2KEXT-15RD
N2KEXT-15RD – 4.55 m (15-ft) NMEA 2000® cable for backbone extension or or drop cable to connect an additional network device
Veil kr 561.25
Tilbud kr. 489,-
—————-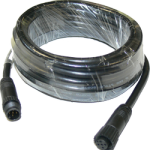 000-0119-83
N2KEXT-25RD
N2KEXT-25RD – 7.58 m (25-ft) NMEA 2000® cable for network backbone extension only
Veil kr 786.25
Tilbud kr. 699,-
—————–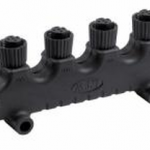 000-12612-001
N2K, 4 WAY (Low Loss)
New low loss NMEA2000 4-way joiner. Connect four NMEA2000 Micro-C devices to the NMEA2000 Network.This replaces 000-10996-001
Veil kr 541.00
Tilbud kr 499,-
——————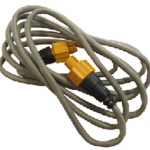 000-0127-29
Eth Cab 4.5m (15ft)
Ethernet cable yellow 5 Pin 4.5 m (15 ft)
Veil kr 589.00
Tilbud kr. 489,-
———————-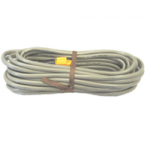 000-0127-30
Eth Cab 7.7m (25ft)
Ethernet cable yellow 5 Pin 7.7 m (25 ft)
Veil kr 829.00
Tilbud kr. 749,-
——————-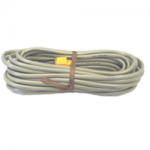 000-0127-37
Eth Cab 15.2m (50ft)
Ethernet cable yellow 5 Pin 15.2 m (50 ft)
Veil kr 1179.00
Tilbud kr. 999,-
—————–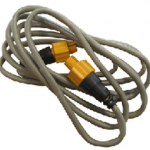 000-0127-51
Eth Cab 1.8m (6ft)
Ethernet cable yellow 5 Pin 1.8 m (6 ft)
Veil kr 399.00
Tilbud kr 339,-
—————-